Leadership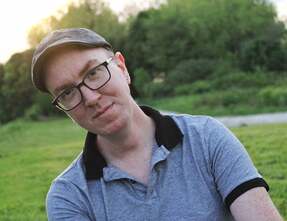 David L. Munnell
Artistic Director

David is a theatre artist residing in Cleveland, Ohio. He holds a BFA with a focus in Musical Theatre from Youngstown State University. David began his professional acting career with the company of the Stephen Foster Theatre in Bardstown, KY. He has gone on to perform in various theaters across Florida and Ohio. He is passionate about developing new work. He wrote and composed the original musical The Star Seeker, which was produced as part of the national celebration of the 500th anniversary of Galileo's discovery of the moons of Jupiter. His original play The Pheasant Plucker's Son was produced in NYC as part of the Between Us Take Ten Play Festival.

In Cleveland, he has made it a mission to assist in the development of new work as a director and actor, working with the NEOMFA program annual playwrights' showcase. He has worked with Convergence-Continuum, Theatre in the Circle and Oberlin Summer Theatre among others. His original work has been presented at Cleveland Public Theatre, The Great Lakes Science Center and The Patricia and Philip Frost Museum in Miami.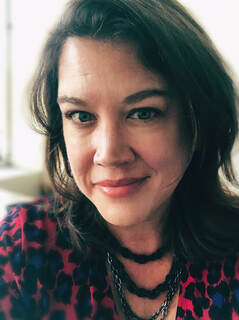 Mindy Childress Herman
Executive Director

Mindy is a director, producer and administrator who specializes in collaborating with artists to develop new work in theatre, television and audio drama. Over the past 20 years she has worked professionally as a theatre director, producer, performer, stage manager, staff member and board member. She directed and produced several critically-acclaimed site specific tours (including Spoon River Anthology, Glengarry Glen Ross and Lone Star) for Charenton Theatre Company, where she served as Producing Director for three seasons. She was the Director of Marketing and Communications at Cleveland Public Theatre from 2006-2010 and the Director of Marketing at DANCECleveland from 2010-2012. She has worked with The Beck Center for the Arts, Near West Theatre, Boulevard Theatre, TITLEWave Theatre Comapny, Dobama Theatre and Talespinner Children's Theatre, among many others.

She studied Theatre and Film at Antioch College in Yellow Springs, Ohio. She continued her education with multiple National Arts Strategies/Stanford School of Business certificates and participated in several Theatre Communications Group conferences across the country. For almost 15 years, she has been the Director of The Dark Room at Cleveland Public Theatre, a monthly series that supports new work by playwrights, poets and screenwriters. In addition to her professional theatre and arts administration work, she is a principal in Footsteps Media, LLC, an audio fiction podcast production company. She recently directed and produced the first season of The Mystery of Easter Island, an historical fiction podcast about the life of pioneering explorer Katherine Routledge. She is currently working to adapt The Mystery of Easter Island into a television series. She is passionate about working to maintain Cleveland's reputation as a leader in the arts on the national landscape.